The Great Resignation. We've heard it (ad nauseam) over the past 12 months. COVID-19 changed the business world in many ways, but in some ways, it wasn't the catalyst of change. It was more the expediter of change. Many organizational shifts were already in progress, but the pandemic threw jet fuel onto an already steadily burning flame. Take the recruitment and hiring process, for example. The days of the in-person job application-interview-onboard-orientation process have been changed forever. Do you remember the days when we would go to the business, get a job application, complete it by hand, and return it within a relatively short period of time? Seems archaic, right?

With the creation of CareerBuilder, Monster, Craigslist, Indeed, GlassDoor, LinkedIn and other online job/career platforms the recruitment process has been streamlined. Organizations adopted these new Applicant Tracking Systems or "ATS." But it didn't stop there. Suddenly there were user-friendly Human Resource Information Systems or "HRIS" systems to help with Human Capital Management or "HCM". We essentially put the paper and pen down and adopted a world of acronyms.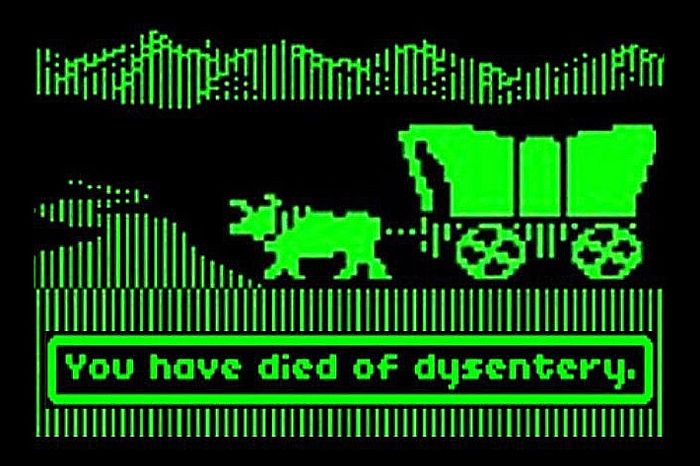 Once the interview is complete and the jobseeker becomes the new employee, it's time to onboard. The dreaded onboarding. More like ON-BORED, right? The endless forms and acknowledgements. Your first day on the job felt more like closing on your first home. The paper trail looked like the Oregon Trail. Then technology stepped in. Now your new hire can now onboard from the comfort of their home. Send over a link, wait for the completion notification, and BINGO, your newest team member is onboarded.

Next up: Training. More specifically, new employee orientation. This is usually a classroom setting with an orientation facilitator. Human resource policies; safety practices, procedures, and protocols; OSHA; Open Door; Anti-Harassment and Discrimination; Anti-Retaliation; Diversity and Inclusion; and maybe even a Collective Bargaining Agreement or "CBA" orientation. Then, if you're lucky, you can begin showing them how to do the job you hired them to do by day 3. That is, if everyone in the classroom speaks English.

This is the point where organizations miss the mark. We've cut the paper trails. We're speaking a new language of acronyms. We can access employee information in seconds. Yet, when it comes to TEACHING our employees to do the job, we're paying them to do, we rely on an archaic process.

While the other processes are vitally important to the legal onboarding of your new employees, why skimp when it comes to teaching them the job? People have different learning styles. They speak different languages. They comprehend information in a myriad of different ways and rates. We have brought these people into our work environment to do a job. So why aren't we giving them the proper tools and skills to get the job done, up front?

Today's training world is filled with a wide range of technologies and methodologies that can skill, reskill or upskill your employees efficiently and turn them into a productive piece of your puzzle more quickly. Arguably, the most effective way of achieving this is through the One-To-One or "1T1" training model. Studies have proven that smaller class sizes improve subject comprehension and retention for the learner. The 1T1 model is based on this principle. One student taught a new skill from one consistent knowledge source with the material being presented in the learner's native language at their cognitive comprehension pace.

Scenario:
You 15 new hires, each who natively speaks a different language. English may be their 2nd language, but their fluency is unknown. They are being trained for the same position within your organization. Do you hire 15 translators? What about next month when the next class of 15 speaks different languages or if five of those translators aren't available? Do you feel comfortable with the idea that the message is consistent between each language and facilitator? Would you place your worker's safety and OSHA recordable track record on it?


A 1T1 E-Learning solution is really the only way to effectively train your employees today. These Learning Management Systems or "LMS" based solutions engage the learner by letting them manually advance through the course-work and complete intermittent knowledge checks and assessments to ensure comprehension. Oftentimes these assessments are in a gamified structure keeping the learning engaged. Courses are developed and delivered in any language; therefore, using the terminology and dialect the learner is most familiar with. Quiz and test scores are automatically tracked and recorded in the LMS for instantaneous record retention and certifications can be issued on the spot.

Another benefit to the 1T1 E-Learning solution is the inherent response to current labor shortages. You no longer must pull your subject matter experts or leadership away from their jobs to orient and train your new employees. While nearly every production facility continues to struggle with staffing, this solution allows you to keep your current employees to stay productive on the production floor. Less need for additional training staff, less burden on your current employees, consistent messaging, and this can all be achieved at less than the annual, total compensation of one full time employee.

The biggest benefit to a 1T1 E-Learning solution is that to your employee. This solution works with them at their pace. It speaks their language. It gives immediate feedback through knowledge checks and assessments. It increases confidence and comprehension which results in a better employee. A better employee means less accidents, increased productivity, and potential for promotional opportunities. By helping your organization's bottom line and ensuring content consistency, you are bolstering employee confidence, comprehension, career pathing and earning potential.

In conclusion, my advice is to follow the Three E's:
Embrace the acronym.
Enhance your training.
Empower your employees to succeed with your organization.